April 2018
Experience the ultimate in ESP cable protection with the only Canadian made cable guard system on the market.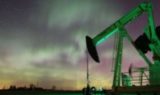 Current Events Oil closes above $68
The price of the North American oil benchmark closed above $68 a barrel on Wednesday, the highest level since 2014 as U.S. data showed inventories plunged by more than one million barrels last week. West Texas Intermediate closed at $68.47 US on Wednesday, up $1.95 a barrel. The main catalyst was a report from the U.S. […]
Company Updates Slugging it Out in Calgary
Thank you to all the people who came to see us at Slugging it Out 2018 in Calgary Alberta. We hope you got as much value from us as we did hearing about all your projects.