DASCO exists because of our deep love of creation and innovation.
Our Vision: To be the global leader in knowledge, design and innovation within the energy industry.
Our Mission:  To deliver outstanding results and experiences to our customers. To accelerate innovation within the energy industry by fostering collaboration
Our Purpose: To bridge the gap between concept and reality
What we do: We create incredible solutions for the challenges people have with artificial lift systems
Our Core Story:
The year was 2005 and our founder, who was working as a design engineer in a large corporation, found himself frustrated by the limiting belief systems and lack of tenacity, sheer passion and resourcefulness to truly change the world of artificial lift. So, since it was 2011 and amazing seemed possible, our founder decided to quit his day job and start an artificial lift design and manufacturing company that creates true innovation by leveraging the collaboration of a talented group of workers and highly intelligent customers, and thus DASCO was born. Over the past 8 years the brand and aspirations have evolved into a true collaboration system that allows our customers to enjoy the journey as much as the solution.
Dale Serafinchan
CEO/COO
Dale Serafinchan started DASCO in 2011 after an 18 year career with the worlds largest oilfield service company.  Dale currently works as the chief operations officer and is focused on delivering an outstanding experience to its customers through collaboration, creativity and productivity. Dale is known for seeking out innovative personnel and customers in the oil and gas industry who provide invaluable resources and skills and then collaborating with them to produce outstanding results. Dale and his team have patented multiple technologies and are always pushing the boundaries of what can and can't be done in the world of artificial lift. Technologies such as downhole gas separation and re-location, to bypass venting and the worlds most durable cable protection system, are but a few of the accomplishments the DASCO family has assembled. Dale believes that it takes a team of talented people with open minds working in an environment that nurtures creativity to truly innovate. This is why the team at DASCO is selected specifically for their true DNA first and skill set 2nd. Dale and his DASCO team produce top results because they work as a family for the betterment of the company and their customers. This company culture is the foundation of DASCO.
Curtis Brook 
EIT
Team Lead – Design & Manufacturing Services 
"We started installing the TVSS'S in all of our subs in Dec. of 1996. We have gone from a .44 failure to about .25 as of Dec. 1998. We've had one unit that exploded but, it did it's job and nothing downhole was damaged and the switchboard was not damaged. We've been real pleased with all the units. The low voltage units that we purchased for our PLC's and our end devices also have been very responsive to everything that mother nature and West Texas Utilities has thrown at them. Chevron's investment in my opinion was a good one. Thanks again."
– TOMMY MOLINAR CHEVRON MCELROY FIELD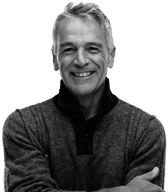 "The TVSS was selected for it's proven reliability and product exchange program. Since installation, there has been two power surges resulting in zero down time of production and increased life of equipment. The TVSS is worth its weight in gold in protecting our down hole investment."
– CALUMET FLORIDA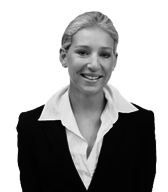 "Recently one of these wells incurred some surface damage from a lightening strike, but the subsurface equipment sustained no damage at all.Our investment potentially saved us more than $50,000 in repair costs."
– SHELL WESTERN E&P, INC
"Lightning struck near this installation knocking out the large HP 480 suppressor. An evaluation of the drive indicated it was still operational."
– CHEVRON USA, INC.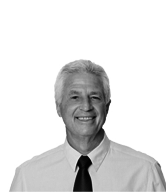 "We can confidently say that your surge protectors that were on the well being studied, are doing a good job."
– HELMS & MAY ENGINEERING, INC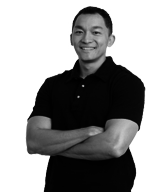 "Apache Oil Company has an acceptable and consistent voltage supply to the Sealy Smith A-27 Well, exclusive of severe electrical storms of the type that struck the area on the night of June 24, 1993. However, we must point out that not one voltage swell was recorded during this storm in spite of the fact that the utility substation and associated breakers were tripped by lightning several times. In other words, the surge suppressor installed below the transformer bank worked as designed."
– WITTE ENERGY MANAGEMENT
"Voltage variances can happen at any time for a large number of reasons. TVSS's are an important part of assuring equipment longevity and eliminating loss of production"
– GOLDSTON OIL COMPANY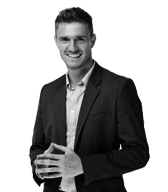 1. Trust & Authenticity
At DASCO we are committed to our clients and maintaining the trust we have earned by delivering on quality, service, and, most importantly, our word. This is why, at DASCO, our team is carefully chosen to fit our culture, which is reflected in the work we do each day. When you choose to work with DASCO you can rest assured you will receive more than just the product or service you asked for; you will receive peace of mind that the company and its people will take care of you. No one will work harder to deliver what you need than DASCO, this is our personal guarantee to our customers.
2. Fostering our People and Their Creativity
We recognize that our success and growth depend on the talent of our employees, as well as our technology. We seek to push the boundaries of technology, turning R&D dreams into reality, and strive to achieve consistently high standards, while promoting the necessary environment of openness, fairness and trust that inspires innovation and excellence, making us a leading edge employer.
3. Quality Assurance & Service Guarantee – "Quality is not an act. It is a habit." – Aristotle

At DASCO it is our goal that all of our products and services meet and exceed all regulatory and customer expectations. We believe that safety, reliability and installation simplicity must be at the forefront of everything we do. This is why we work to design all of our products for standardization and with the field application in mind. DASCO's in-depth quality assurance and quality control program ensures our people and products are working at their highest potential and delivering the finest products to our customers.